What's Up Fayetteville Presents "Local Spring Break"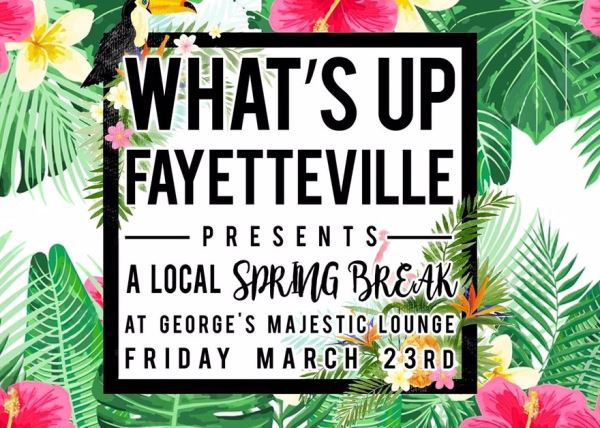 $5.00 - $7.00
Get Tickets
Opens
8:30 PM
Starts
Mar 23rd 2018 · 9:00 PM (Fri)
Ends
Mar 24th 2018 · 2:00 AM (Sat)
Where
519 W Dickson St, Fayetteville, AR 72718
Genres
Rock, Jamband, Funk, Tribute
Description
What's Up, Fayetteville?
Presents: A Local Spring Break! Don't have the time or money (or want) to go all out on Spring Break? Don't worry! We have you covered RIGHT here at home. Join us on Friday March 23rd at
George's Majestic Lounge
for a night of local bands, local DJs, and local people. More details and lineup TBA. Tropical/Hawaiian wear strongly encouraged.