Event Is Over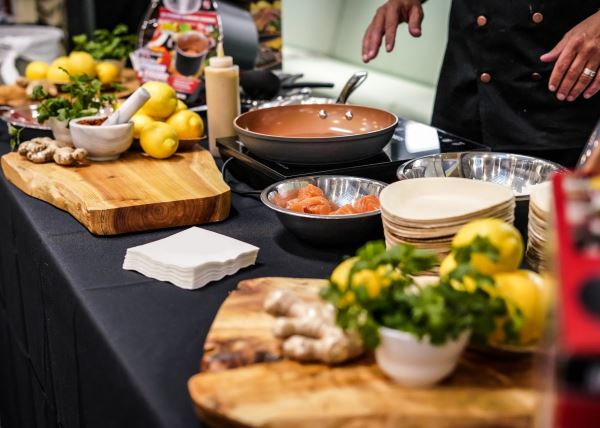 Presented by Gotham Steel
Chef Entry & Registration
Starts
Oct 28th 2018 · 8:00 AM (Sun)
Ends
Oct 28th 2018 · 8:00 PM (Sun)
Refund Policy
No Refunds Unless Canceled or Rescheduled
Where
6831 Hawthorn Avenue, Los Angeles, CA 90028
---
Details
The Cali Cooking Competition is a live-event, fast-paced food competition where cooks and chefs compete in a culinary challenge against the ingredients, other world-class cooks, and the clock.
The Competition will take place on Saturday, October 13th and Sunday, October 14th from 8am to 6pm on both days and will be immediately followed by that day's awards ceremony which ends at 6:45pm.

PRIZING STRUCTURE: There will be 2 winners from each of the 10 categories. Each winner will receive a Golden Ticket to the World Food Championships along with Gotham Steel cookware and other prizes from all of our participating sponsors. The 2nd place winners will be "fan favorites" chosen by the VIP guests. Nine (9) of the 1st place winners (chosen by the judges) will receive a $2,500 check. However, there will also be 1 Grand Prize Winner for the very best dish across all categories that will be awarded a well-deserved check for $10,000!!

What YOU need and what WE provide:

PLATING - Other than the official turn in tray which CCC will provide, competitiors should provide their own plating for their main dish and samples. It is strongly recommended that competitors use simple and affordable plating. When choosing your plating, please keep in mind that dishes are not retrieved prior to the end of that day's competition (6:45pm) we cannot guarantee their return.

INGREDIENTS - CCC DOES NOT provide ingredients for competitior to create their recipes. If you believe your ingredients may be hard to locate, you are advised to begin looking for sources in Los Angeles.

PANTRY - However, we will maintain a general pantry and refrigerator with items from CCC sponsors and partners. The list of such items can be found on our website beginning Saturday, August 11th, 2018.