Event Is Over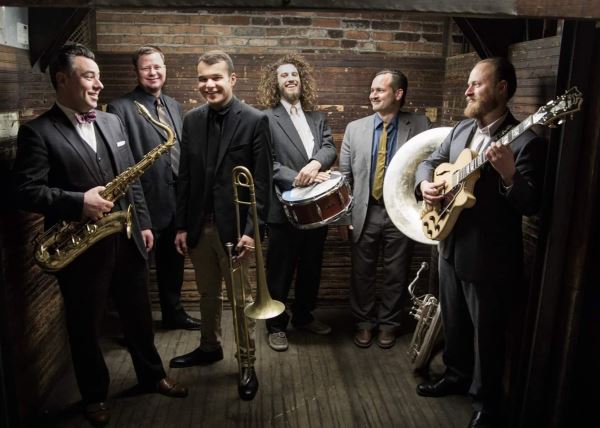 Opens
5:00 PM
Starts
Jul 29th 2018 · 6:00 PM (Sun)
Ends
Jul 29th 2018 · 9:00 PM (Sun)
Refund Policy
No Refunds Unless Canceled or Rescheduled
Where
519 W Dickson St, Fayetteville, AR 72701
---
Details
A special Sunday Matinee show with Grand Marquis
Over the past 14 years the Grand Marquis have logged more than 1700 performances, as far-flung as Seattle to South Beach Miami, but often in the midwest where they call Kansas City home.
The Grand Marquis' music can bring to mind a variety of settings and places as well: Prohibition-era KC, the streets of New Orleans, 1950's Memphis and even 1930's Paris. But their sound remains grounded in a roots influence that keeps inspiring the Grand Marquis to create, innovate and build off a solid foundation of American music. Theirs is a style that defies the limitations of category, whether jazz, blues or swing, yet finds favor with a wide audience culturally, demographically and inter-generationally.