Sat | NWA Fashion Week Fall 2018
Sep 22nd 7:15 PM
Sat | NWA Fashion Week Fall 2018
---
Event Is Over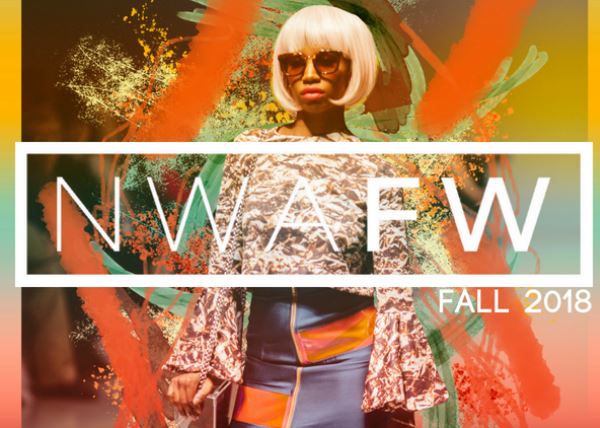 Sat | NWA Fashion Week Fall 2018
Opens
6:30 PM
Starts
Sep 22nd 2018 · 7:15 PM (Sat)
Ends
Sep 22nd 2018 · 11:00 PM (Sat)
Refund Policy
Refunds Up To 1 Day Before Event Unless Canceled or Rescheduled
Where
4500 S School Ave, Fayetteville, AR 72701
Trade Show or Expo
Fashion, Hair, Art
---
Details
SATURDAY 9.22.18 | NWA FASHION WEEK RUNWAY SHOWS
NWAFW – THE SHOWS will be a night of Designer and Boutique Runway Showcases. Bringing in talent from across the state, this year's line up is not to be missed!
RUNWAY LINE UP:
A'Lyece Lenae Designs (Little Rock)
Style Invy (Fayetteville)
Hubbard Clothing Co. (Fayetteville / Bentonville)
Richie Clark Clothing (Little Rock)
A Brooks Designs and Apparel (Fayetteville)
Ellen Elaine (Fayetteville)
RGene featuring O'Faolain (Little Rock)
22nd Element Clothing & Accessories (Little Rock)
Herron Hats (Little Rock)
christianMICHAEL (Kansas City)
Musical Guest: Emily Nance

This event is dedicated to showcasing the creativity and talent in the fashion and design community from NWA Arkansas and across the state. Ticket sales from this event help fund the development and production of opportunities for creative producers in fashion and design in Northwest Arkansas.
VIP Front Row | $120 per night | Includes VIP Swag Bag, Drink Tickets, Hors D'oeuvres and Reserved Front Row Seating
VIP Second Row | $100 per night | Includes Drink Tickets, Hors D'oeuvres and Reserved Second Row Seating
General Admission | $50 per night | Access to all Runway Shows for the evening, Cash Bar, Reserved Seating
General Admission Standing Room | $30 per night | Standing Room Access to Runway Shows
A huge thank you to our sponsors for helping us bring fashion in Arkansas to a whole new level!
NWA FASHION WEEK SPONSORS
Cosmetics Partner: COVERGIRL
Venue Partner: Jett Aircraft
Production Partner: JTH Productions
Ticketing Partner: Stubs.net
Media Sponsors: KNWA, Fox 24, Arkansas CW
Diamond Sponsors: Citiscapes Magazine, Real Techniques
Platinum Sponsors: 3W Magazine, KFB Events
Gold Sponsors: Danielson Law Firm, Swetnam Cosmetic Surgery
Silver Sponsor: Ropeswing, Janelle's Apothetique
Bronze Sponsors: Uptown Eyes, Springwood's Center for Women
---
Proceeds from NWA Fashion Week Support The Arkansas Arts & Fashion Forum, a non-profit organization founded in 2017 with the hope of providing a central location for creative producers in Arkansas to find professional development resources, creative inspiration, and a community of support.

The mission of the Arkansas Arts & Fashion Forum is to provide educational opportunities and professional support for aspiring avant-garde fashion designers, artists, and other creative professionals who are committed to building a vibrant and inspired creative community in Arkansas. Within this mission, the Arkansas Arts & Fashion Forum pursues three main areas of programming:
● Providing educational workshops, classes and panel discussions for both fashion professionals and the public to increase understanding of the art of fashion.

● Providing educational scholarships and production grants to aspiring fashion designers.

● Providing educational mentorship opportunities for aspiring photographers, models, hair stylists, makeup artists, videographers and other aspiring professionals to work with established professionals in an educational environment for the development and enhancement of professional skills and knowledge.
Each season the Arkansas Arts & Fashion Forum dedicates time and resources to ensuring that designers based in the state of Arkansas are able to participate in NWA Fashion Week, ensuring visibility to their brands and professional development opportunities toward the goal of establishing a thriving fashion industry in our state.