Event Is Over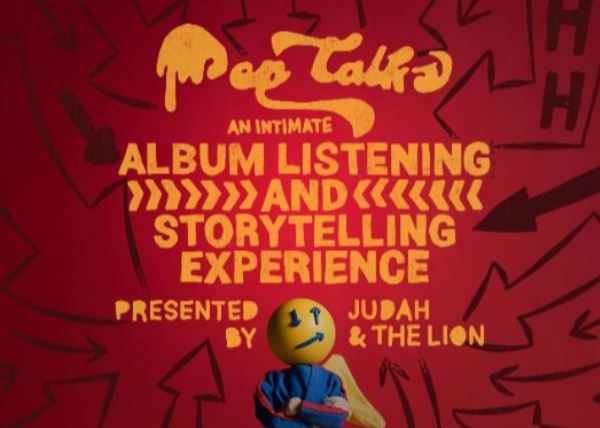 Presented by: Judah & the Lion
PEP TALKS: album listening and storytelling by Judah & the Lion
Opens
7:00 PM
Starts
Apr 24th 2019 · 7:45 PM (Wed)
Ends
Apr 24th 2019 · 10:00 PM (Wed)
Refund Policy
No Refunds Unless Canceled or Rescheduled
Where
519 W Dickson St, Fayetteville, AR 72701
---
Details
DESCRIPTION:
Join us for an exclusive intimate listening experience and sneak peak of the upcoming 17song
recorded album, Pep Talks, from the band Judah & the Lion.
Judah, Brian, and Nate will be in attendance to share the story behind the record.
Every attendee will receive a physical copy of the album. Be sure to pay attention to your email.
Sweepstakes:
Follow the link below for your chance to get into the venue early, high five the band, and hear a
brief acoustic set by the band. Space is limited. Only ticket buyers are eligible to attend.
Winners will be randomly selected and notified via email by April 11, 2019 .
https://goo.gl/forms/Kmob1YiHNP0KvxWF3

Please submit any questions you might have for the band here.
https://goo.gl/forms/G5oQgN766TefD7SF2

Proceeds from this event will benefit a local nonprofit (TBD), with help from "High Five Squad,"
a nonprofit formed by Judah & the Lion.
Please note, all mobile devices will be locked at the entrance (but will be in your possession the
entire evening), and no cameras or recording devices are allowed.