Bike Rack Brewing
Brewroom Sessions: Dana Louise + Tyler Jordan
Dana Louise + Tyler Jordan
Event Is Over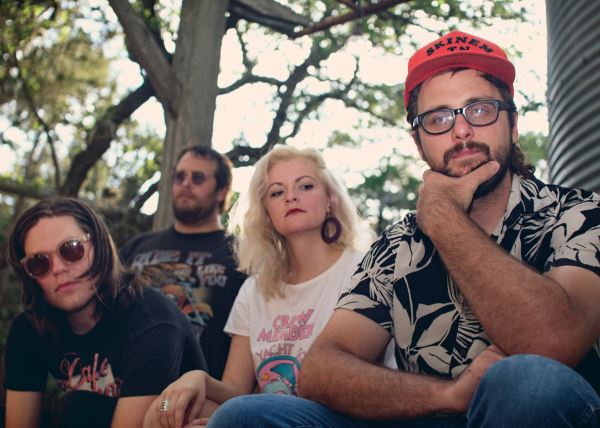 Opens
6:30 PM
Starts
Mar 1st 2019 · 7:00 PM (Fri)
Ends
Mar 1st 2019 · 10:00 PM (Fri)
Where
801 SE 8th St Ste 61, Bentonville, AR 72712
Refund Policy
No Refunds Unless Canceled or Rescheduled
Music
Indie, Americana, Folk
Details
Dana Louise will be spending the weekend touring around the region with a great band from Austin, Texas. Tyler Jordan's voice and songwriting will shake you awake while his band takes you for a ride. Come have all the feels with us as we kick off our weekend tour and enjoy some delicious craft beer. You can't go wrong!
Dana Louise will be joined by a handful of her favorite humans. Noah Richmond, Fritz Hutchison and the man, the legend... Jesse Dean.
Tyler Jordan is a crafter of feeling. Transforming personal struggle into music that speaks to a collective experience has been the mark of Tyler's songwriting from the start.
Hailing from a small town outside of Houston, Tyler moved to Austin at the age of 19, where he was heavily influenced by the thriving rock and songwriter scene. His music blurs the lines of these two genres, finding its home in an in-between that explores both expression and craft.
In 2016 Tyler joined forces with New York band Big Thief who played on and produced his debut effort "Everything You Have and Are." He has completed two West Coast tours in support of the album and performs locally in Austin, TX. Tyler currently fronts his project, Tyler Jordan and the Negative Space, comprised of bassist Anastasia Wright (Black Basements), lead guitarist Jake Ames (The Stacks), and drummer Phil Dunne (Talkies). Their sophomore album will be out in 2019.
On a 2011 solo journey to the mid-Atlantic, Dana Louise found herself in the Açores. Dana grew up in a musical family in the wooded foothills of the Ozark Mountains, the daughter of Ezra Idlet of folk duo Trout Fishing in America. But it wasn't until she was thousands of miles away, wandering trails along the volcanic archipelago with a borrowed guitar, that she taught herself to play and sing. Back home, Dana began to find her voice as a songwriter and performer and launched a career as a touring musician.
Dana has since built a following playing festivals and performing arts centers, living rooms and clubs. Over the past two years, Dana toured the U.S., Canada, and parts of Europe as Dana Louise and the Glorious Birds to support that band's self-titled album. Currently, Dana is recording a series of previously unreleased songs and developing her sound with the help of a rotating cast of musical friends and collaborators.
As she explores the elastic capacities of language, sense, and song, Dana Louise continues to offer audiences what has been most important to her from the beginning: genuine human connection.