Downtown Bentonville, Inc
NWAFW After Party
Event Is Over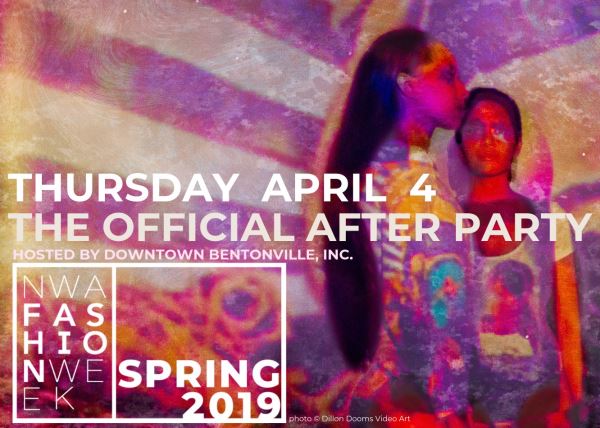 Starts
Apr 4th 2019 · 10:00 PM (Thu)
Ends
Apr 5th 2019 · 12:30 AM (Fri)
Where
200 NE A St, Bentonville, AR 72712
Refund Policy
No Refunds Unless Canceled or Rescheduled
Trade Show or Expo
Bridal, Beauty, Art
Details
NWAFW x After Party
Thursday, April 4th, 10:00 pm - 12:30 am | 21c Museum Hotel
Doors: 10:00 pm
Tickets: $25

NWA Fashion Week's x Downtown Bentonville Inc.'s first-ever collaboration, presenting the official NWAFW x After Party at 21c Museum Hotel in Downtown Bentonville.

DJs
Brock Entertainment
Ambrosia Johnson

Downtown Bentonville Inc. and NWA Fashion Week are partnered with 21c Museum Hotel, along with Amanda Reed Weddings, Avad3, Brock Entertainment, and PIGMINT Floral Studio.
For travel information, please check out www.visitbentonville.com or call their toll-free number (800) 410-2535.