Artist & Chef Spotlight Dinner
May 30th 6:30 PM
Artist & Chef Spotlight Dinner
---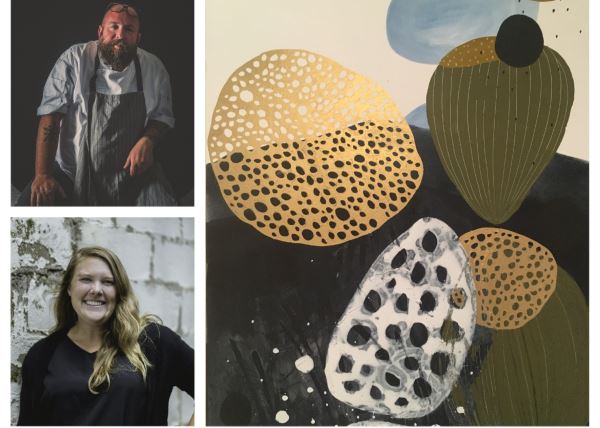 The Apollo on Emma
Artist & Chef Spotlight Dinner
Opens
6:00 PM
Starts
May 30th 2019 · 6:30 PM (Thu)
Ends
May 30th 2019 · 10:00 PM (Thu)
Refund Policy
No Refunds Unless Canceled or Rescheduled
Where
308 W Emma Ave, Springdale, AR 72764
Party or Social Event
Community & Culture
---
Details
Artist | Chef Spotlight is an event created around the entertainment of art & food.
We have teamed up with two very talented people to create this one of a kind, iconic evening. Artist, Amber Perrodin has created several new pieces that will be on display at The Apollo on Emma, with that, Chef Brent Hale with Big Sexy Food has taken those art pieces to create a 5 course meal replicating the paintings. We will have craft cocktails being made that will also incorporate the feel & vibe of the artwork.
Menu: Signature crafted cocktail hour with live music
Course 1- Pickled beet salad, arugula puree, shaved purple onion, cocoa nibs
Course 2-Chilled butter poached scallop, smoked corn puree, parmesean crisp
Course 3- Chicken confit, wild mushroom, bourbon soaked cherries, sweet potato puree
Course 4- Roasted pork, black olive tapenade, roasted tomato jam, sour cream potato puree, roasted asparagus
Dessert buffet to follow with live music on the patio & champagne
Tickets are limited, you will not want to miss this!