Event Is Over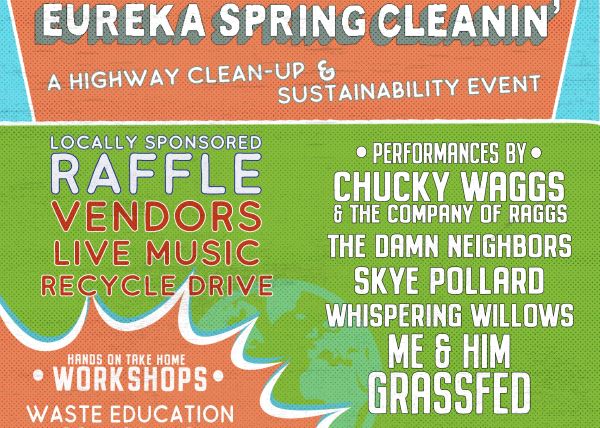 The Farm Campground & Events
Eureka Spring Cleanin'
Grassfed
Starts
May 10th 2019 · 6:00 PM (Fri)
3 days
Ends
May 12th 2019 · 11:59 PM (Sun)
Refund Policy
No Refunds Unless Canceled or Rescheduled
Where
1 Blue Heron Lane, Eureka Springs, AR 72631
Music
Blues, Country, Rock, Jamband, Bluegrass, Funk, Red Dirt, Folk, Soul, JamGrass
---
Details
Let's help Mother Earth on Mother's Day!
The Farm- campground and events presents EUREKA SPRING CLEANIN' for our mother. Sponsored by Keep Arkansas beautiful and part of the #GAC2019
$20/day or $30 for the weekend includes workshops and music are on Saturday & Sunday. A weekend pass includes Friday early arrival.
Children 12 and under are free!
Camping, live music, workshops, demonstrations, take-home supplies, and fun-filled activities for children and adults geared towards the education and application of zero-waste and sustainability!

Live music includes:
-Skye Pollard
-The Damn Neighbors
-Chucky Waggs and the Co. of Raggs
-The Whispering Willows
-Me & Him
-Grassfed

Workshops include:
-Cradle To Grave:The origin and decomposition of recyclable (andnon-recyclable) materials.
-No More Plastic!:Repurposing everyday/used items to replace plasticshopping bags
-Reduce, Reuse, Repurpose!:Turning trash to into useful treasures
-The Dirty Secret: The truth about our cleaning products and how tomove on. *Making effective household detergents and cleaners that lessen our environmental impact.
-Party on, Pollinators!:Learning about the insect crisis and what we cando to help pollinators thrive.
- Scrapping Kitchen Waste(composting):Getting started on turning your kitchen scraps andcompostable waste into the real black gold!
-Grow for your mother (sponsored by Birdsong Gardens and Landscaping):
How native plants help the environment, easy ways to incorporate them into the home landscape, and how lawns are actually bad for the environment.
-Recycled Fashion (sponsored by Jill of all Trades)!
-Bee Keeping with Courtney Mae
-Herbalism and Making Tea with Jenny Dietzel
-Community Sustainability (sponsored by Terra RosaFarm)
.and more!

Volunteers will receive free admission, a KABT-shirt, and breakfast/dinner on Saturday and Sunday! All volunteers must register before a week in advance.

Volunteers will be asked to help with the highwaylitter pickup on Saturday OR Sunday, which allows them to attend workshops onthe opposite day.

This event will also provide a platform for local and environmental causes. If you would like to VOLUNTEER, host a workshop,
speak, or set up an info booth/table, please pm or email our coordinator:

Shilah Molina
shilahwhilah@hotmail.com