City Sessions: MY POLITIC
Oct 6th 7:30 PM
City Sessions: MY POLITIC
---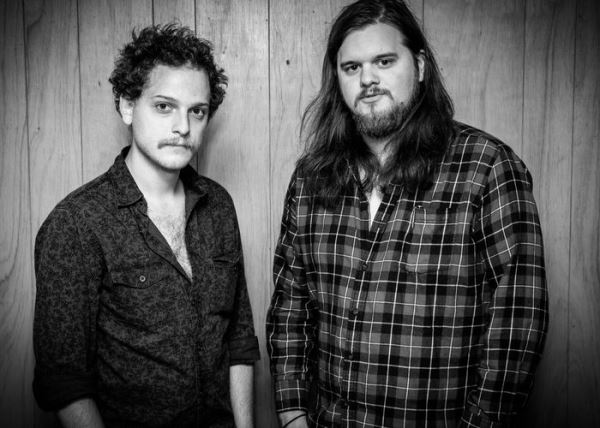 City Sessions
City Sessions: MY POLITIC
Opens
7:00 PM
Starts
Oct 6th 2019 · 7:30 PM (Sun)
Ends
Oct 6th 2019 · 9:00 PM (Sun)
Refund Policy
No Refunds Unless Canceled or Rescheduled
Where
Bentonville, AR 72712
---
Details
City Sessions presents: MY POLITIC (back again!)
$10 online or at the door
Limited seating, so get yours fast!
My Politic has created a storytelling masterpiece on 12 Kinds Of Lost, exploring the human condition through empathetic narratives against a backdrop of Appalachian-influenced Americana, Country & Folk music.
12 Kinds Of Lost is an anthology record with each song telling tales through a series of characters coping with heartache, depression, anxiety, detaching from roots, dealing with cancer and fighting addiction.
Like a 1-2 punch, Guffey is a raconteur of imagination while co-writer Nick Pankey is the grounding force that accentuates the songcraft. With tight harmonies and a workshop of instrument
s including Dobro mandolin, upright bass, fiddle, drums and more, the songwriting duo is surrounded by a band of skilled musicians.
Guffey and Pankey met in 2003 in the small town of Ozark, Missouri while playing in other musical projects. In 2006, My Politic was formed and at the age of 16, the boys recorded their first album,A Few Words I Couldn't Find Yesterday. A train carried them to Boston with two records under their belts, and the duo began honing their sound with living room recordings. After three years in New England, they settled into Nashville, TN.
The two set up shop, writing and picking on their front porch. The house became a staple, coined the Mad Valley Lodge, the home that would become the well where the songs of 12 Kinds Of Lost layed, honored by its image as the album's artwork. A musician's collective, the house is a landing spot for intimate performance showcases of fellow troubadours passing through Nashville. Pankey documents the happenings on his Mad Valley Lodge podcast.
12 Kinds Of Lost is My Politic's first studio album, a progression from their previous bare bones and basement recordings released previously. This is a band that represents togetherness and community. Like old cowboys used to sit around a fire telling fables, My Politic shares tales of uncharted territory where great art still blossoms.
My Politic is: Kaston Guffey (vox, guitar), Nick Pankey (guitar, vox) Will Cafaro (upright bass, electric bass), Jen Starsinic (fiddle) and