Cate Bros: Arkansas Legends of Rock & Soul
Cate Brothers Movie Premier
Event Is Over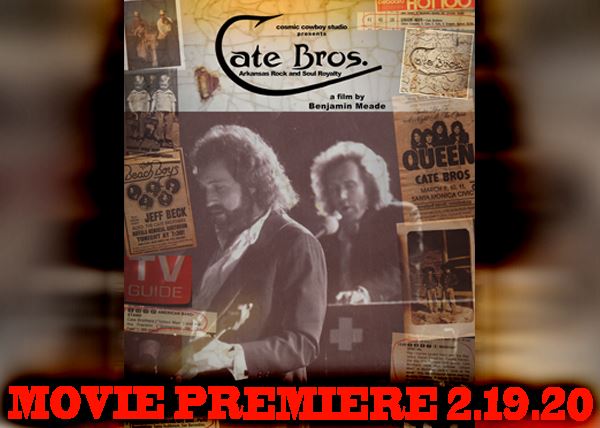 Opens
6:00 PM
Starts
Feb 19th 2020 · 7:00 PM (Wed)
Ends
Feb 19th 2020 · 9:00 PM (Wed)
Where
519 W Dickson St, Fayetteville, AR 72701
Refund Policy
No Refunds Unless Canceled or Rescheduled
Details
"Cate Bros: Arkansas Legends of Rock & Soul" is a documentary biopic
in it's truest sense as you experience Earl and Ernie Cate and their
band create music that defines the sound
of Northwest Arkansas. This is accomplished through a more than 50 year
extraordinary collaborative process that still continues to unfold as
these artists work together professionally and personally.
Experience the candid moments, original performances, frustrations,
joy, reflections and friendships they happened. See where it all came
from and how the Cate Bros. became Arkansas Legends of Rock & Soul.
You will not see a film like this for a long time…….guaranteed!