NWA Ballet Theatre presents
Cinderella | Sat PM
Event Is Over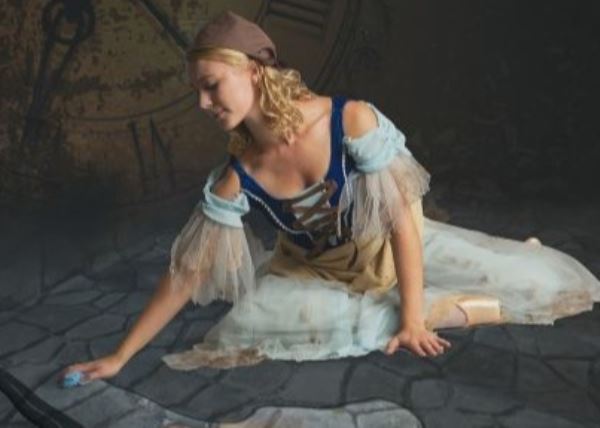 Opens
6:00 PM
Starts
Feb 15th 2020 · 7:00 PM (Sat)
Ends
Feb 15th 2020 · 9:30 PM (Sat)
Where
1901 SE J Street, Bentonville, AR 72712
Performing & Visual Arts
Ballet & Dance
Contact
Event Links
Actions
Details
Cinderella
NWA Ballet Theatre's premiere of the classic fairytale is guaranteed to be a colorful, magical experience. Follow Cinderella as she is whisked away from her wicked step-mother and placed into the arms of her true love and Prince. Composed by Sergei Prokofiev, Cinderella is known for its exultant music, luxurious scenery, and the iconic comic relief of the evil step-sisters. Perfect entertainment for the entire family!
February 14 and 15, 7pm
Arend Arts Center
Bentonville, AR
2019 marked a major turning point in the growth of NWA Ballet Theatre, the region's premier dance company, as a recipient of project and season grants from the Walton Family Foundation designed to cultivate a new landscape for dance in the region. Founded in 2011 by Margie Bordovsky, NWA Ballet Theatre is the region's cultural leader and resource in the creation, production, and education of the art of dance. NWA Ballet Theatre dancers are a group of professional, vibrant artists, each unique for their dynamic movement, who share a passion for dance.