Carver Commodore w/ Me Like Bees
Apr 17th 7:00 PM
Carver Commodore w/ Me Like Bees
---
City Sessions
Carver Commodore w/ Me Like Bees
Carver Commodore
with Me Like Bees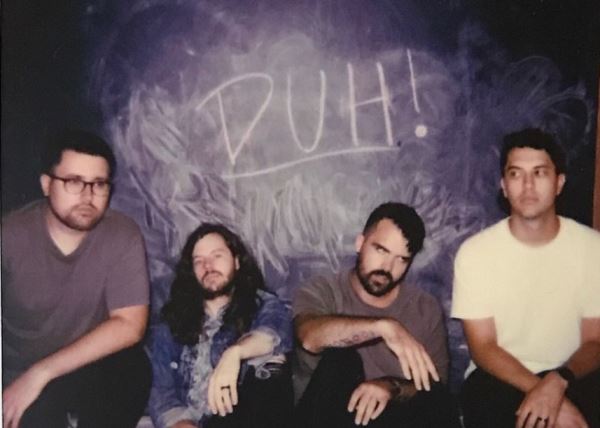 Opens
6:30 PM
Starts
Apr 17th 2020 · 7:00 PM (Fri)
Ends
Apr 17th 2020 · 10:00 PM (Fri)
Where
12726 Huber Rd, Bentonville, AR 72712
Refund Policy
No Refunds Unless Canceled or Rescheduled
Music
Alternative, Rock, Soul
Contact
Event Links
Actions
Details
City Sessions presents: "CARVER COMMODORE" w/ Me Like Bees, April 17th at the Berry Farm in Bentonville.
We're excited to host a couple of true rock bands that will get those hooks in deep and keep you singing and dancing when you leave. Carver Commodore is making their way up from Alabama, teaming up with hometown band Me Like Bees to bring you a fun night of music in Bentonville.
$15 ticket gets you music and drinks (donated by Bike Rack Brewing and Guess Who)
"City sessions seeks to empower local musicians and build a community of patrons that promote hospitality and beauty in our city."
Thanks to our sponsors:
Walton Family Foundation
Signature Bank
Midtown Associates
Newell Development
TC Screen Printing
Story Marketing
Bike Rack Brewing Co
Guess Who
CARVER COMMODORE IS A ROCK N' ROLL BAND FROM ALABAMA.
Proudly southeastern without being Southern Rock, CARVER COMMODORE (Florence, AL) melds universal elements of indie pop and alternative rock with their own energy and charm. Origins are important and, much like The Killers Vegas-reflecting shimmer or The Strokes NYC punk-tinged pop, Carver Commodore is an active reflection and interaction with their hometown.
"The thing about Florence is that it's this beautiful blend of people burned by life in bigger cities mixed with those who grew up here and see the beauty in it,'' says frontman Payton Pruitt. "The musical history of Muscle Shoals combined with a low cost of living empowers a creative community that can afford to do what they want to do (whether in music, art, fashion, or food) in Florence as opposed to what they have to do just to afford rent in Nashville, Seattle, LA, NYC, etc."
Formed by Pruitt and guitarist Phillip Blevins in late 2017, the band's first single "Stars & Galaxies" bridged the gap from previous folk projects and put the band on the road, both figuratively and literally, to finding its sound. With some 80+ shows under its belt by the end of 2018, the band cut its forthcoming debut album at The Smoakstack in Nashville. The first two singles "Blind" and "Pathetic Again" released in April 2019, with three more singles that followed, and the LP slated for October 25th. Already on the road in support, the band has plenty of energy for sharing their new music and look forward to many more miles ahead.
"We're a rock and roll band from the South. Proud to be from Alabama and call it home, but are privileged to see the rest of the world on a regular basis."
-STM (2019)