Skydiving at SOAR NWA!
Aug 22nd 8:00 AM
Skydiving at SOAR NWA!
---
Skydive Fayetteville
Skydiving at SOAR NWA!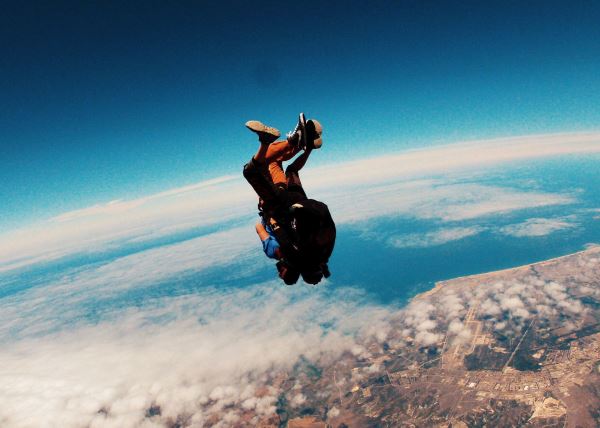 Starts
Aug 22nd 2020 · 8:00 AM (Sat)
Ends
Aug 22nd 2020 · 7:00 PM (Sat)
Where
4500 S School Ave, Fayetteville, AR 72701
Details
Skydive in over the foothills of the mountains and a crowd of 12,000+ of your fellow SOARgoers with experienced jumpers from Skydive Fayetteville!
Tandem skydiving offers first time jumpers all the thrills of making a skydive, with an experienced instructor there every step of the way for guidance. Free fall from approximately 2 miles above the earth! Then at 5000 feet, YOU will deploy your parachute. See the beautiful hills of Arkansas as YOU fly your parachute around the skies of Fayetteville. Then your instructor will take over the controls and land you safely back at Drake Field. Experience the thrill for yourself and never look at the sky the same again.
Note: Jumpers must be at least 18 years old and under 230 lbs. (max weight will depend on height and physical ability). There is no maximum age limit.